Home - Our Projects

PO for high strength steel plate A514 Gr P from Pakistan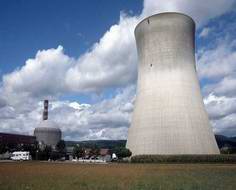 Negotiations last about one month,including inquiry,quote,technical confirmation,mill
reviewing,production drawing,finally our new customer from Karachi confirmed their
first order for high strength steel plate A514 Grade P with us smoothly.It is a small
order which is 169.560 tons,and 135 pieces A514 Grade P,the sizes just only one as
8mm*2500mm*8000mm.They buy them for making nuclear storage tanks in their
plants.
Karachi customer finally talked with us: we are very very happy because we found a
special and sincere big steel company for accepting rolling our this higher technical
order.Steel plate A514 Grade P is under specifications A514/A514M,in this standard,
there are the relative steel grades such as A514 Grade A,A514 Grade B, A514 Grade C, A514 Grade E, A514 Grade F, A514
Grade H, A514 Grade J, A514 Grade K, A514 Grade M, A514 Grade Q, A514 Grade R, A514 Grade S, A514 Grade T.These
alloy steel plate and sheet are mainly used in high strength surroundings,especially in nuclear plants for manufacturing tanks.
The steel A514 Grade P have to be done heat treatment under Quenched and tempered when production in mill.Additonal our
customer also demand do Ultrasonic examation according to ASTM A435/A435M,and Low temperature impacting test at minus
20 centi degree with minimum 40 J impacting energy.Technical teams from YUSHENG STEEL and WUYANG STEEL reviewed
all these technical terms,and confirmed step by step.Finally our both draft this important order and accepted.