Low alloy steel plate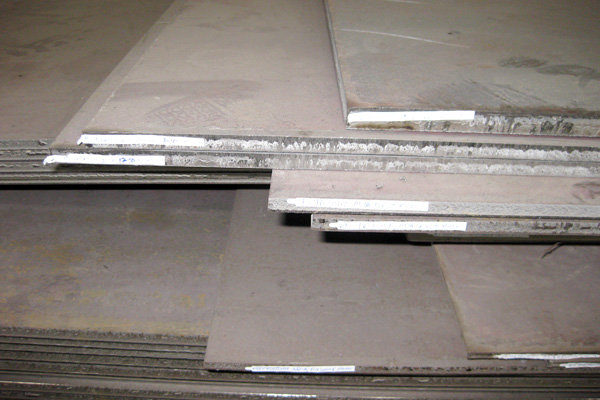 Low alloy steel plate contains less alloy elements belows 3.5% of total elements.Intending to add some alloy elements on the carbon steel basic for improving the steel performance.Low alloy steel plate are mainly used to manufacture the plants and factories.
Rolling specifications range: Thickness:2-500mm,Width:1250-4000mm,Length:3000-18000mm.
Additional services for low alloy steel plate:Low temperature impacting test,Chemical elements limited and control,Primary treatment and so on.
Contact us now for more information about low alloy steel plate now:
STANDARD

STEEL GRADE

DIN 17100

DIN 17102

St44-2,St44-3,St52-3,St50-2,St60-2,St70-2StE285,WStE285,TstE285,EstE285,StE315,WstE315,TstE315,

EstE315,StE355,WstE355,TstE355,EstE355,StE380,WstE380,

TstE380,EstE380,StE420,WstE420,TstE420,EstE420,StE460,

WstE460,TstE460,EstE460,StE500,WstE500,TstE500,EstE500,

EN10025

S275JR,S275J0,S275J2,S355JR,S355J0,S355J2,S355K2,S450J0

S275M,S275ML,S355M,S355ML,S420M,S420ML,S460M,

ASTM

ASME

A572/A572M A572 Gr 42,A572 Gr 50,A572 Gr 60,A572 Gr 65

A633/A633M A633 Gr A,A633 Gr C,A633 Gr D,A633 Gr E

A709/A709M A709 Gr 36,A709 Gr 50,A709 Gr 50W,

A709 Gr HPS 50W,A709 Gr HPS 70W

GB/T1501

Q295A,Q295B,Q345A,Q345B,Q345C,Q345D,Q345E,Q390A,

Q390B,Q390C,Q390D,Q390E,Q420A,Q420B,Q420C,Q420D,

Q420E, Q460A,Q460B,Q460C,Q460D,Q460E

JIS G3106

SM490A,SM490B,SM490C,SM490YA,SM490YB,SM520B,

SM520C,SM570